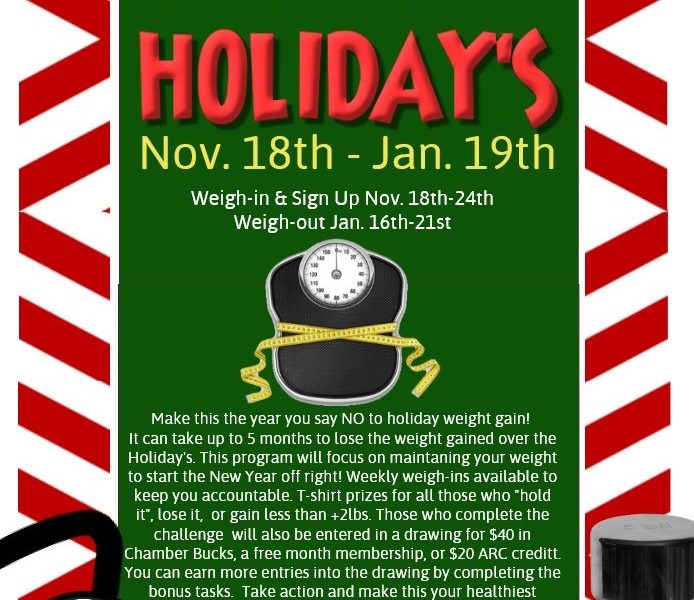 Member Update – November 2019
Membership
People often ask me, "How's everything going at the ARC?" And my usual response is, "We're swamped! It's great!" But just how busy is busy? Here's a look at 2019 so far!
Membership is up 17% year-over-year!
25,000+ facility visits so far this year! (and that's not counting all youth programming visits!)
2,520 child visits to ChildWatch!
738 youth program participants!
1,500+ volunteer hours AND COUNTING!
Swamped is probably not the right word – THRIVING is! Thank YOU for your membership, your support, and your trust. We appreciate the gravity of being a community center and we're proud to serve our residents and children in a variety of ways with some of the most giving and supportive people around.
Programs
Do you feel like it was summer and then BAM, it was fall, and now WHAMMY, it's winter?! Well, before the calendar catches up with the winter season we're already having, let's talk about all the fall program magic!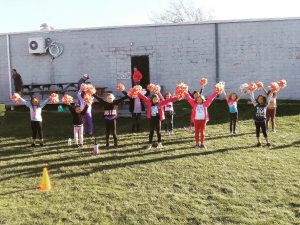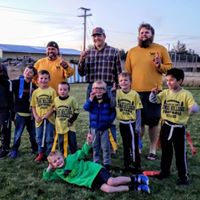 First, we wrapped up k-2nd flag football and cheerleading and that is TOTALLY as cute as it sounds. Thank you to volunteer coaches, we ran our biggest k-2nd flag football league TO DATE! 40 kids practiced one day each week with their coach and played one game a week while 13 cheerleaders worked on their cheer spirits to pump up the teams and spectators.
Taekwondo and Jiu Jitsu are still going on through December and beginners are welcome to join anytime. Master Lurz leads taekwondo while Michael Garcia and his posse run jiu jitsu. It's pretty awesome to find people so passionate about a sport they want to share it with children.
Rookie Sports kicked off for 3-5 yr olds who, with the help of a parent, learned the very basics of football, basketball, and tennis! This family program is one of our newer programs and we're jazzed about taking the time to introduce sports to kids of this age.
Youth Weight Training is happening once a month thanks to Jimmy Lewis! He takes kids through a 2 hour orientation to the weight room and sets these kiddos up for success and healthy decision making in the future. And who could forget ARC AfterSchool!? We currently have 26 students enrolled with more spots to fill! We offer financial aid (Thanks to United Way!) for students who qualify for free or reduced lunch, so call us! We would love to talk to you about this awesome program and how we can help support your family.
We have to give a shout out to all the volunteer coaches and program volunteers this season! The investment people make in our community is extraordinary and we never feel as though we can say THANK YOU enough! If you see these people out an about, tell them how much you appreciate them too! It's people like them who make great things (a shameless plug for our 2019 Youth Program Sponsor in BBGH) possible!
Jim & Kari Bargen
Ed Salazar & his WNCC lineman crew
Greg Burger
James French
Whitney Baldwin
Morgan Wimmer
Lyle Lurz
Michael Garcia
Bryan Buskirk
Bill Boness
Jimmy Lewis
Leah King
Kyren Conley from Carnegie Arts Center
Diana Smith
Linda Sutphen
We are currently working on our Winter Guide for January-April 2020 and we will OF COURSE be looking for volunteers! Programs like Rookie Sports, K-6th Youth Volleyball League, and Middle School tournaments will all need some volunteer magic. We have many ways to plug in many different people, so if you have a heart for volunteering, we have a place for you! Take that scary "I could NEVER do that" right off the table. You CAN do that and you WILL enjoy such a rewarding and accomplished feeling (especially if you're like Ed Salazar and you win the first league you ever step in to coach….).
Group X & Adult Leagues
The newest class to our group X lineup is Power Pump! This class is a full-body strength building workout set to fun music and uses a barbell! If you've haven't tried it yet, DO IT! Your first class is always free, so grab a friend and give it a try.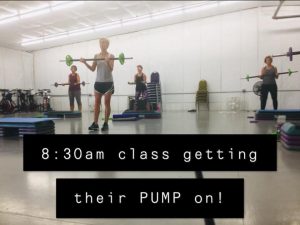 Fall's ARC Bingo fitness challenge just wrapped up and now we're gearing up for Hold it for the Holidays! This realistic challenge celebrates your ability to either maintain your weight or keep that holiday gain within 2lbs. It's the holidays, man. Enjoy 'em without wrecking your goals!
Adult Flag Football wrapped up a few weeks ago! Congratulations to Show Them Touch Downs! Womens' and CoEd volleyball tournaments are coming up! Who will be the Fall Champs? Stay tuned! Thank you to our 2019 Adult League Sponsor in Alliance Physical Therapy! You make awesome activities happen for the adults in our community and we're proud to call you a partner.
As with youth programs, our adult leagues and group exercise classes are primarily volunteer-led. A HUGE THANK YOU to those who are so dedicated to the mission of the ARC they show up week after week to make sure their community has access to awesome adult programs that build healthy habits and new relationships!
Thank you:
Denise Harris
Melinda Cullan
Mary Kees
Jane Giles
Kathy Yerdon
Riki Cornish Hunter
Shae Brennan
Lori Brennan
Katie Arends
Morgan Wills
Chelsie Tasso
Alex Hinojosa
Board of Directors & Committee Activities
With much activity, comes much support! Our Board and our committees meet regularly to identify needs, create plans, and work toward implementing awesomeness everywhere! As we approach the end of the year, we look to add committee and board members.
External Affairs: this committee works on fun events throughout the year. They are primarily charged with being an ambassador out in the community representing the ARC. You might recognize this group's work in events like ADULT PROM.
Facility & Grounds Committee: This committee addresses the list of needs in and outside our facility. These projects range from updating the basement to weed and snow control.
What does the Board do? Here's 10 basic responsibilities:
Determine the ARC's mission and purpose
Hire the Executive Director
Support and appraise the Executive Director
Long-range planning
Ensure adequate resources to accomplish the plan
Monitor use of association resources
Approve and monitor programs
Share the ARC story in the community
Ensure legal behavior
Recruit and orient new board members and evaluate board performance
Is 2020 the year you get involved? We'll have applications in the lobby soon, but you can contact Mara or any ARC board member any time with your interest! AWWWW YEEAAAAH!
Last, but not least, thank you to our current Board of Directors for all you do to ensure our community has a place like the ARC. Your commitment, sacrifices, and contributions often go thankless and we appreciate that you show up anyway. Thank you!
Denise Harris
Chelsie Herian
Rich Zochol
Wren Wilcox
Tarrah Krejci
Bryan Buskirk
Mandee Best
Keep up with our daily happenings by following us on social media!
This error message is only visible to WordPress admins
Error: Access Token for alliancereccenter is not valid or has expired. Feed will not update.
There's an issue with the Instagram Access Token that you are using. Please obtain a new Access Token on the plugin's Settings page.