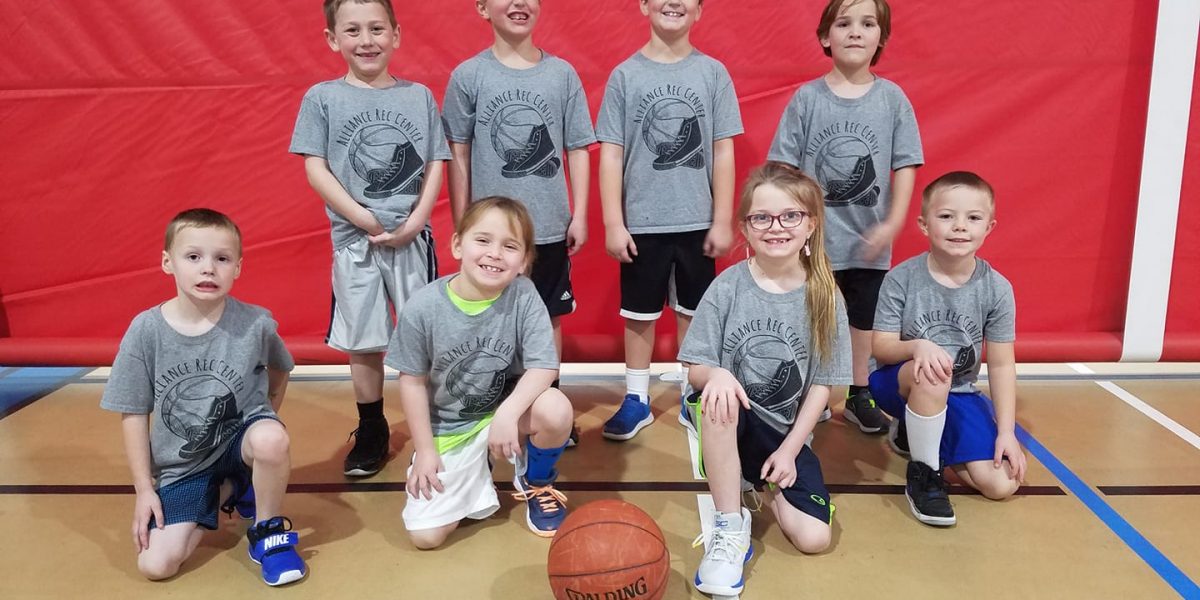 Member Update – December 2019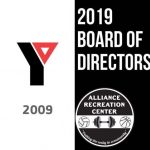 2019 is almost over! Can you believe it? An end to another year; an end of a decade! We're ending this decade on a high note – a note of consistent progress; consistently growing, striving, trying – sometimes failing, but always, always persisting, even against some very great odds. But if you're anything like Han Solo (and I'm sure you'll humor me here), neither of us care much for odds. What marks the end of a decade is also a promising look ahead to an exciting decade ahead of us. And that's what we're bringing into 2020: a determined, forward looking attitude with a whole lot of heart for our community.
So read on, friends. There's much to tell!
Membership
Membership continues to show steady growth with a 17% increase over December 2018! Some exciting weight room news to share too! A new treadmill and a new combo lat pull-down & row machine are coming to the weight room in the next few weeks! We received quotes for more new machines and will continue to be good stewards of membership dues buying machines as we are able. If you haven't already, you'll want to take a few minutes to complete our community survey.  This survey will help us move forward in 2020 and you could win cool prizes for sharing your thoughts (more details in the Board section below).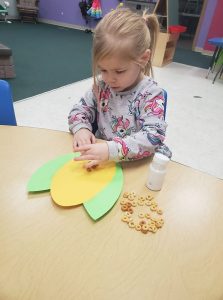 We had over 2,500 facility visits in November! People are enjoying their 24-hr access to the weight room and indoor gymnasium. Remember: only ARC members may be in the facility during non-staffed hours, so if you bring someone with you or let someone in, make sure the person is a member. You are responsible for who you let inside the building, so be choosy and don't be afraid to ask to see a scan card! We appreciate your help and dedication to keeping our facility safe when staff isn't present.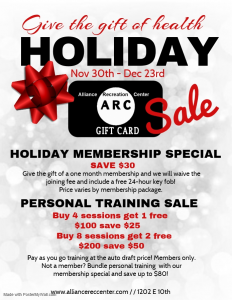 Holiday shopping? Consider an ARC gift card! Gift cards can be used for membership, program or league fees, etc! Give the gift of health this holiday season; give the gift of community! Click on the flyer for more details.
Programs
The fall program guide (September-December) is wrapping up this month and is one of the most busy seasons we have had in the last three years! Thank you for your participation and support!
One of the programs, K-6th Youth Basketball, was a new format this year and kids had a ton of fun playing! Over 90 kids and 10 coaches came together to produce a league style program that included one day of practice and one night of games. A huge shout out to APS coaching staff, Michael Baker and Reve Fries, APS players, volunteer coaches, parents, grandparents, siblings, and friends who made this program a reality for players. It has been an awesome program and we are excited to bring that format to this and other youth sports in the future.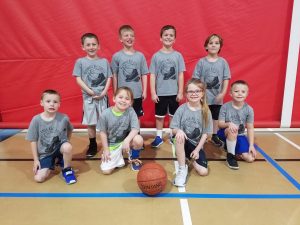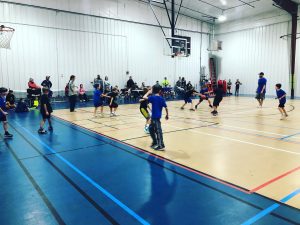 Speaking of the next guide! The Winter Guide will run from January through April of 2020 and will include some awesome new additions. League-style youth volleyball and soccer, Rookie Sports, Flag football fundamentals, taekwondo, jiu jitsu — AND MORE! You'll see some returning volunteer coaches too. We will be on the lookout for more volunteer coaches to help bring that same super fun format for youth football and basketball this fall into winter and spring sports! There are so many perks and rewards for volunteering, so send us note if you're interested! You don't have to be an expert to coach a sport. We provide the all the support you'll need to be successful!
We also need to give a hearty welcome to our newest addition to our team, Courtney Hardin! She comes to us by way of Hot Springs, South Dakota where she worked in the school district at a preschool and elementary school. She's been a patron of the ARC's adult volleyball league and we're excited to have her talents on our team. Give her a high five when you see her! Read Courtney's bio here!
As we gear up for 2020, we are proud to announce our continued partnership with the Snow-RedFern Foundation, the Alliance Mission Store, United Way of Western Nebraska serving Box Butte and Dawes Counties, and Box Butte General Hospital. Partnerships like these keep the ARC's mission in action. They ensure kids have access to quality programs that build health minds, bodies, and spirits and we are thrilled to head into the next chapter with you. Thank you, partners. We are glad to work together for our combined missions in our community.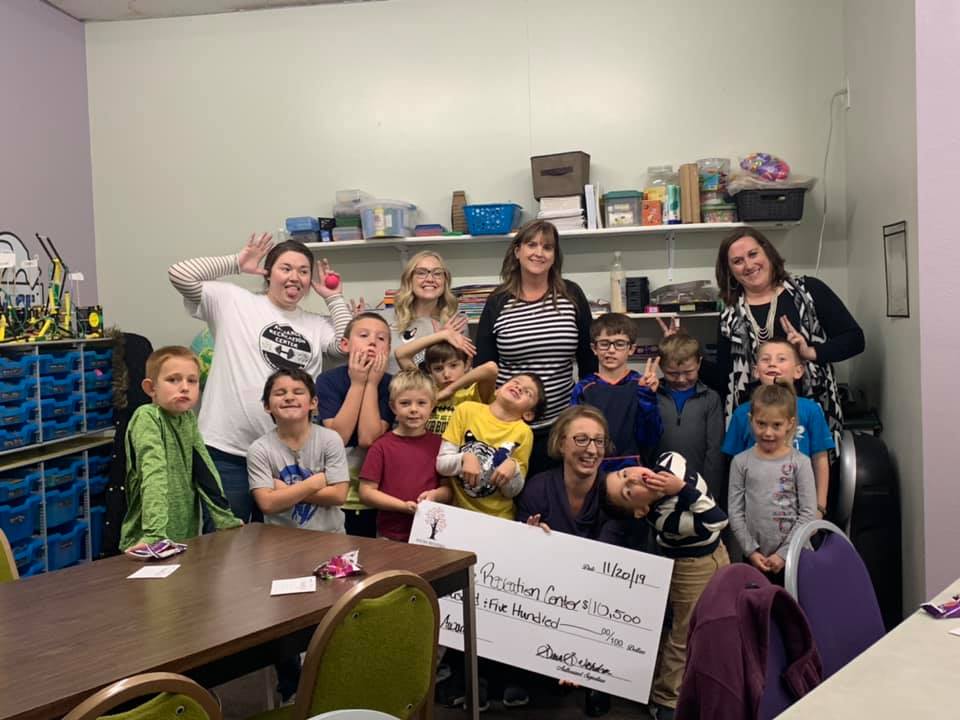 Group X & Adult Leagues
The Hold it for the Holidays fitness challenge is upon us! We're out to help you set realistic goals during the holiday season that allow you to indulge in the season without feeling like you have to abandon your health to do so! If challengers get through the holiday season without gaining more than 2 pounds, we'll help you celebrate with some ARC swag! So grab a friend and hit up one of the group X classes or check out the new equipment coming to the weight room. Let's end this decade on a great (and healthy!) note!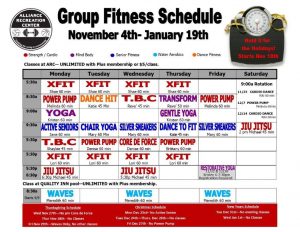 Congratulations to the Adult Volleyball league winners! Women's champs, Shank you Very Much, and CoEd champs, Ball Busters. Y-Ball League wraps up this week! Our next leagues, including a BRAND NEW Pickellball Beginner's Night, will all start up in January! For details on Open Gym time, check out our Open Gym Schedule December!
Thanksgiving Day marked another year of our annual Turkey Trot 5k! We had the race out at the ARC this year so participants could enjoy an indoor atmosphere to congregate and enjoy the festivities complete with kids games and activities, hot chocolate, and pumpkin pie. Congratulations to all the finishers who braved arctic conditions this year! Top finishers include:
Males: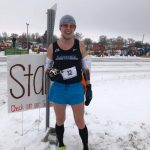 1 – Nick Kizzire at 16:52 IN SHORTS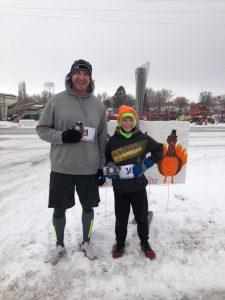 2 – Adam Schraeder at 24:21
3 – Trip Johnson at 24:22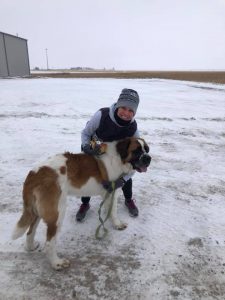 Females:
1 – Brandi Burke and her horse at 27:10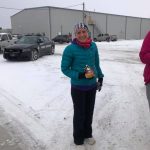 2 – Ms. Hitchcock 27:44
3 – Lori & Andrea Coryell at 29:11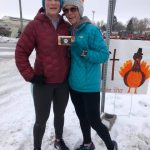 Board of Directors
It's that time of year when we start taking applications for new board members! What does a board member do? Oh, we're so glad you asked! To make it short and sweet: board members are responsible to ensure the ARC is well managed, meets the mission and purpose, and has the necessary resources to accomplish board-defined, long-term plans. Members can expect to commit anywhere between 2-4 hours a month (that's a generous estimation!) between board and committee meetings or special events. One of the most exciting things coming up is a strategic planning session in January where the board will identify and define long-term goals and plans for the ARC.
Hence, the community survey!
If you haven't yet, please take a moment to share your thoughts and suggestions for the ARC. From this survey, the board will meet to sketch out long-term plans to help us respond to community input, needs, and wants. And the kicker? Just by taking it and including your contact information, you could win 2 Prom tickets and a pre-prom dinner or a Free 1-month membership to the ARC and some ARC swag! Click here to take the community survey!
DID WE SAY PROM TICKETS!?
Why yes, we did! We are doing a massive prom-infusion, people! Not only are we bringing back adult prom, we are adding Senior, Senior Prom & a Father-Daughter Dance! A 3-day prom bonanaza!? YES!! Tickets will go on sale soon for Senior, Senior prom (Feb 13th), Adult Prom (Feb, 14th – your perfect Valentines Day plans!), and a Father-Daughter Dance (Feb 15th). What's the theme, you ask? Don't worry, friends. It won't disappoint. But for now, we'll let the anticipation keep building…..
In the meantime, we are collecting paint supplies for the long-awaited basement project. THANK YOU to Denise Harris, Don Berg, Dick Tolstedt, and Dennis Girard who recently completed Phase 2 of the LED light conversion! The only fixtures that remain in the facility not LEDs are the racquetball courts! Because the conversion of those fixtures will be very costly, we must wait for now but will plan hopefully address them in 2020. We are completing the rest of the basement project with a lot of volunteers, so if you're interested to help, contact anyone at the ARC. We would love to have additional help and supplies. It's the perfect project for the winter months and a great way to ring in 2020: to be in the service of others.
Thank you for a wildly productive and successful 2019. You powered through it and with only a couple of weeks left, we hope you find some peace and satisfaction on you have accomplished.
Happy Holidays, friends. Here's to 2020!